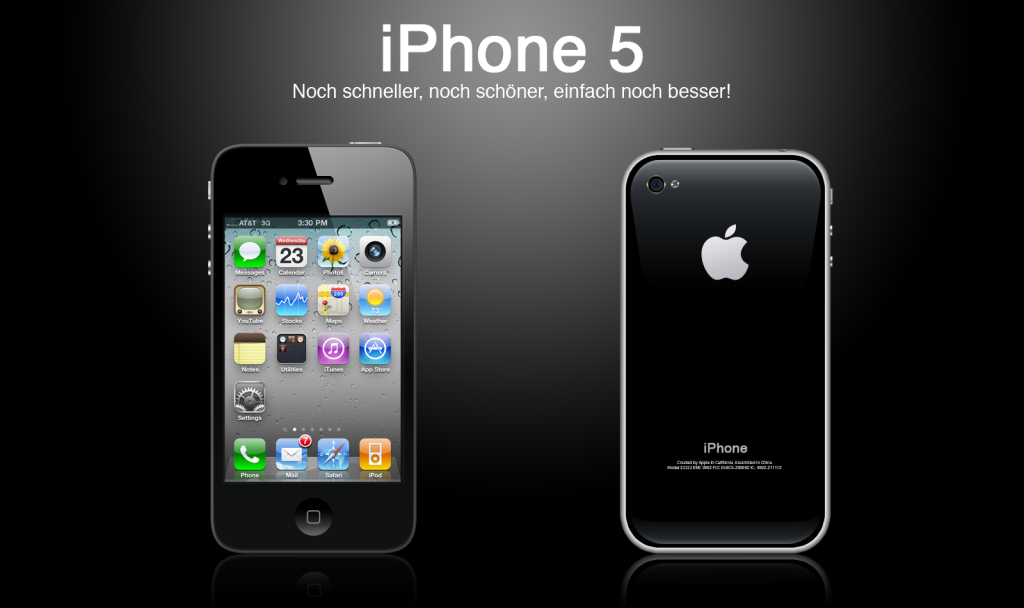 After unveiling a marginally improved
iPhone 4S
in 2011 instead of a radically different
iPhone 5
, Apple has returned to its development labs to cook up (no
pun intended
) the next iteration of its popular phone. In 2012, we're fairly certain that the real
iPhone
5 will roll out of Apple's gates and that the device should be a bigger leap forward than the 4S was.
That's why after taking some time off at the end of last year, we've resurrected CNET's iPhone 5 rumor roundup to cover the new tidbits from 2012. So join us again in watching the rumor mill churn. We'll add to it until we get the real thing, and please let us know if we've left any gossip out.
April 9, 2012
Different chip, different body
Several iPhone rumors from
varying media sources
suggest that the iPhone will be more robust, both inside and out. Business Insider reported that it'll have a 4-inch screen and have a unibody case, and 9to5Mac claims it'll be equipped with an A5X chip.
Foxconn has no idea when it'll come out, now guesses an October debut
Oh, Foxconn, manufacturing as many rumors as it does iPhones.
According to the head of HR
at its Taiyuan facilities, the iPhone 5 will be released in October, despite the fact that a week ago, a Foxconn hiring recruiter said it'll come out in June. Kotaku translated an article in South Korea's Maeil Business Newspaper that reported this bit of news, and as always, we suggest you take this October estimate with a large ounce of skepticism.
April 2, 2012
It's going to take a lot of labor
In a
recorded conversation
aired by TV Tokyo, a Foxconn recruiter said that the reason the company needed to hire 18,000 new workers was because the iPhone will be due out in June. This extra manpower further supports the idea of the device's summer release.
March 23, 2012
Perhaps it'll be equipped with a new dock plug
Aside from more LTE rumors (this time coming from iMore), new iPhone 5
rumors
are surmising that the upcoming device will come with a new dock plug. This time, it may be smaller to make room for the device's other components.
March 21, 2012
It might get a 4.6-inch screen
For those who have been dissatisfied with the iPhone's usual 3.5-inch screen,
Reuters
reported that the new iPhone may get a bigger display, as a South Korean media outlet says Apple is putting in orders with suppliers for a 4.6-inch Retina Display. This may allow the company more room to update the chips inside the new iPhone, perhaps adding the A5X, for example.
February 3, 2012
It's still going to be expensive
Citigroup analysts who met with Apple CEO Tim Cook and Chief Financial Officer Peter Oppenheimer reported that Apple did not feel the need to make cheaper phones. During the meeting, Oppenheimer suggested that the company will keep making "great products," and believed customers will still be willing to pay for them. Furthermore, the iPhone 5 is rumored to offer both LTE and TD-SCDMA, which is a 3G standard used in China.
February 3
Apple has its sights on June?
As reported by the Chinese newspaper
Commercial Times
, Apple may be going back to June as its go-to release month. Last time, the
iPhone 4
was released in October, but rumor has it that the iPhone 5 may be coming to the Worldwide Developers Conference, which is scheduled for June 10 through the 15.
January 25
It could be the summer
A source at Foxconn leads
9to5Mac
to report that Apple is readying an iPhone with a 4-inch (or larger) display for release this summer. Apparently, the new device will retain the shape of the iPhone 4 and 4S, while being longer and wider. The blog also says that Apple has a few sample devices "floating around."
January 3
Or maybe the fall
Analyst Tavis McCourt of Morgan Keegan says that the iPhone 5 will arrive in the fall of this year and that it will be a "significant revenue and earnings growth driver." Keegan doesn't say
how
the handset will differ; perhaps it could be
slimmer
or have a
metal back
.
Credit to CNET.COM 's Kent German for this article.